Alissa DeRubeis

Originally from Philadelphia, Alissa is a co-founder of the S1 Synth Library, a non-profit Synth Library dedicated to providing education and access to the Portland community. Alissa really loves resonance, carefully crafted soundscapes, and sharing her knowledge, especially with female and non-binary identified individuals.
Jeannot Quenson

While studying under new media professors at the University of Texas, Jeannot Quenson gained experience in sound synthesis through installation and video art. Utilizing sensors and physical objects with MaxMSP/Jitter, he was exposed to the joys of combing art and technology. Tinkering away circuit bending, and jamming on drum machines, he developed a love for everything hardware.
Former engineer within Stanford's Gravity Wave detection team, Hugo loves making experimental electronic music* , spending time with his little dog Coco and sleeping in. His favorite pieces of gear are his Eurorack case, his pedalboard and his Depeche-Mode-proofed Yamaha CS5. His favorite places are the bakery and his hometown in the south of France. Hugo has a masters in Vibrations, Acoustics and Signal Processing and worked for prestigious US universities such as MIT, Caltech and Stanford. *www.lavendersynth.com
True Portlander, Coco loves outdoor adventures and patching synthesizers. When she's not busy hiking the Oregon wilderness, she comes to the shop and provides unlimited therapeutic play-sessions. Each 4ms module is carefully inspected by Coco, who personally packs the orders of her favorite customers. Coco is the best.
Sammy Loper

Sammy is a transmasculine artist specializing in video, design, and colors. They started working for 4ms in the month May 2015 and can be found most days organizing parts bins, editing websites, and building modules with thier "robot hands". Sammy also loves collaborating on all things from the tender to the radical! *www.samberryloper.com
Sandra Gibbons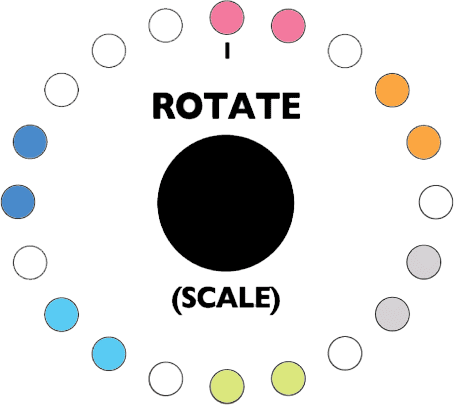 Joseph Pailo
Sandra began working for 4ms several years ago and spends her days building and testing modules like a pro.
Joseph is a graduate from the University if Pittsburg and loves synthesizers. He is certified by Ableton Live and works at Control Voltage in his spare time. *Outofthebag.org is his record label.