4ms Company has been designing and building innovative
audio electronics for musicians since 1996.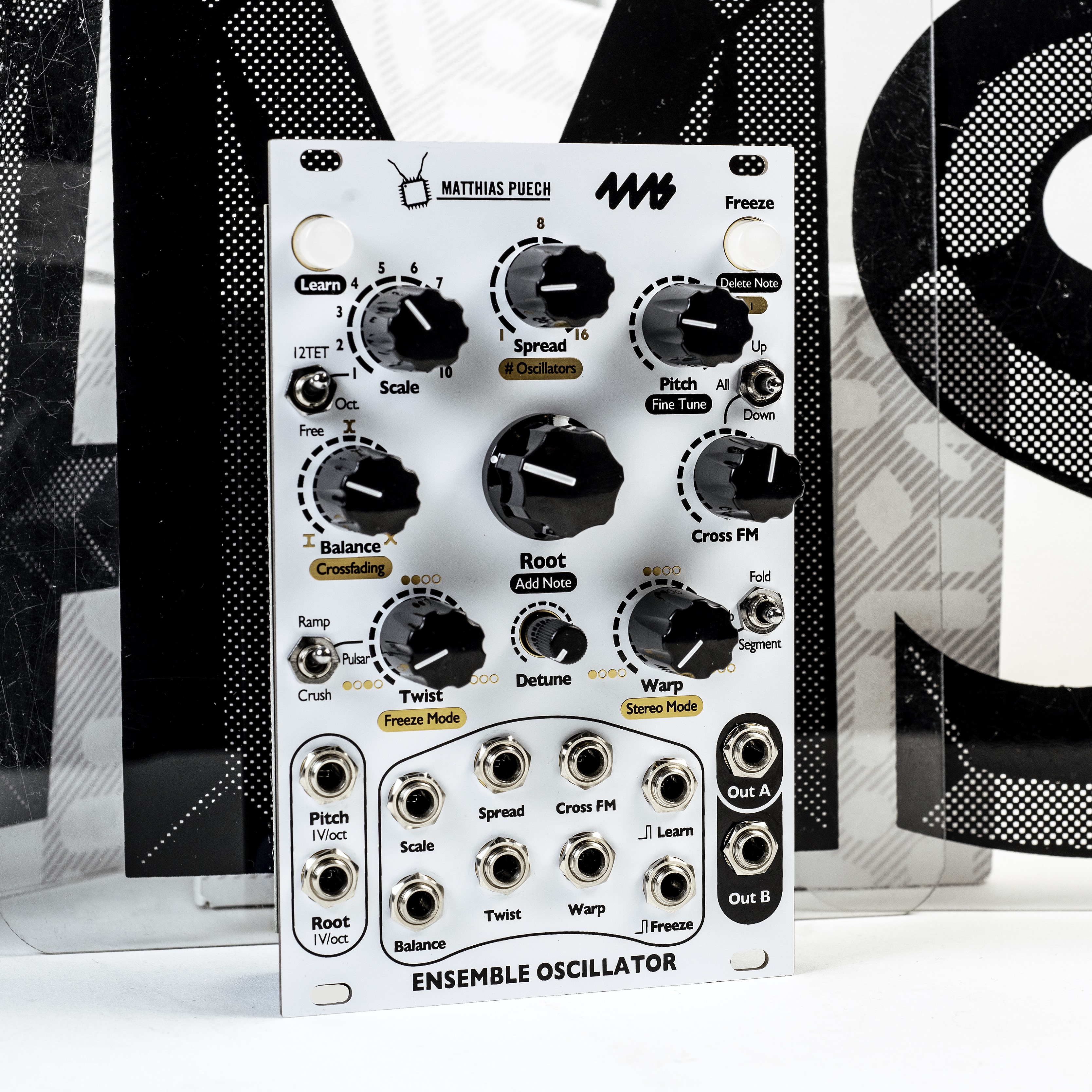 Ensemble Oscillator :

Available now! The Ensemble Oscillator is a unified polyphonic voice of sixteen complex oscillators combining additive, FM, phase-distortion and wavefolding synthesis techniques in new unorthodox ways.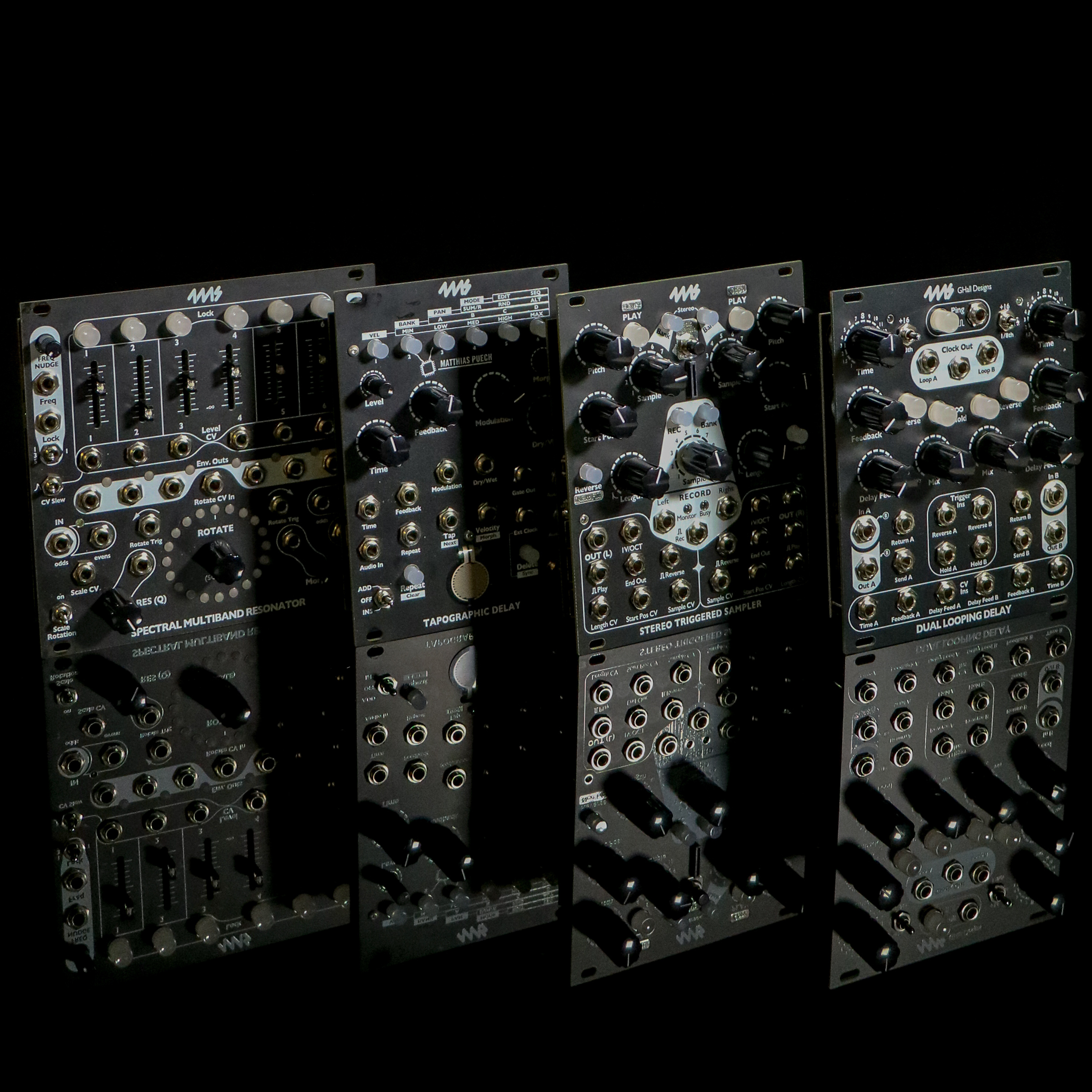 Shadow Series :

Upgrade any of your favorite 4ms Modules with one of these slick black panels. Available for all modules, with easy step by step instructions on how to replace each panel.